Call
Tennessee Luxury Coaches

For All Your Transportation Needs

With private transportation options ranging from vintage vehicles, sedans, SUVs, mini-buses & shuttle coaches; Tennessee Luxury Coaches can provide transportation and TLC service for your Special Event.

Weddings
Your wedding will be here before you know it. Allow Tennessee Luxury Coaches to add luxury and a fairytale ending to your Special Day. You and your guests are going to love our stable of vintage vehicles, mini-buses & coaches and our TLC level of service. Contact us today to reserve your Special Day and vehicle(s). *We also offer private transportation for photo shoots, commercials, rehearsal dinners, engagement & bridal shower parties and your wedding day guests. Download our Wedding Checklist.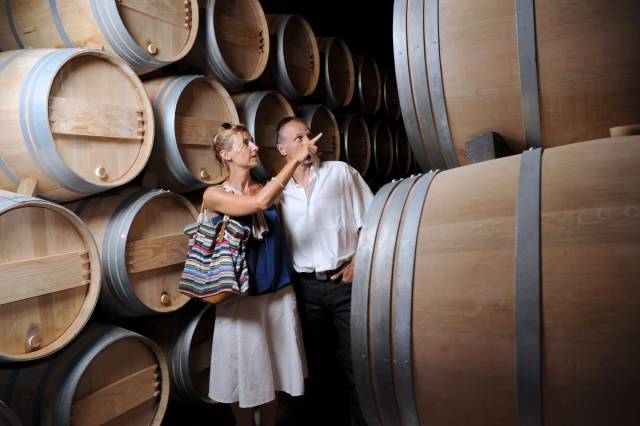 Winery & Brewery Tours
East Tennessee and surrounding areas have some amazing breweries, wineries and distilleries. Make sure your entire party gets to participate in the fun by calling TLC Transportation to be the designated driver.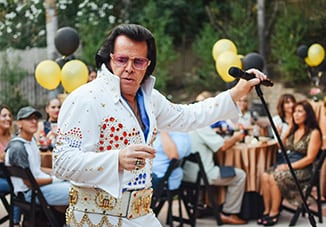 Birthday, Anniversary, Holiday & Special Occasions
Whether you're going out on the town for your birthday or want a driver for your anniversary, TLC is there for all of your special occasions.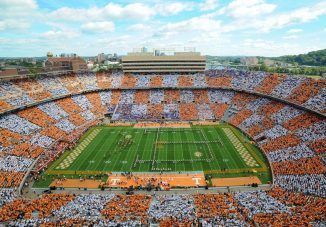 Games, Sporting Events, Theatre & Concerts
It's great to be a Tennessee Vol and it's great to let TLC worry about driving in game day traffic. We also offer private transportation to concerts and shows.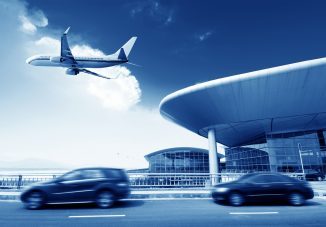 Corporate Travel & Airport Transports
Show your team how special they are with luxury transportation to your next corporate get together. We also specialize in airport transportation – we'll even lift your luggage!
"We used this company for our wedding. We had about 110 guests and they were staying in a variety of cabins and hotels. We are from out of town, so we wanted to ensure all our guests got to and from the wedding safely. The owner worked with me before the wedding to make sure every person would be picked up. He made a timeline and checked out all of the driveways to make sure the buses could get everyone. He was fun and professional! The guests said the buses were awesome! Highly recommended!"
– Eryn G.
"TLC is truly what it stands for, Tender, Loving Care. Trips and the service was out of this world for our family and the Grooms family. He went above and beyond the call of duty from the first conversation I had with him till the last. I highly recommend their service."
– Sierra M.
"Used Tennessee Luxury Coaches for a special birthday celebration recently. They were sooo accommodating to our schedule that evening and we were extremely pleased with our service. Will definitely use again! Thanks Trips for making the evening so special!"
– Marilyn H.
"Traveling with Trips and his Team is like going places with family – the ones you like!! Always fun, on time and delivers what is promised and then some."
– Judy B.
"The absolute BEST high end luxury transportation service in East Tennessee. I have used TLC for several group events and would highly recommend for anyone looking for a party bus in Knoxville!"
– Kim O.
"This is the ONLY car service I use in Knoxville. Trips is my go to guy for all executive, VIP and family needs. He is timely, professional, knowledgeable about all things Knoxville and has become part of the family. We couldn't do what we do without Trips and his team!!"
– Melissa S.
"TLC is truly what it stands for, Tender, Loving Care. Trips and the service was out of this world for our family and the Grooms family. He went above and beyond the call of duty from the first conversation I had with him till the last. I highly recommend their service."
– Lysa M.
"I don't know where to start, however I do know where it ended. when I placed my call to make travel accommodation for my girls trip, TLC Transportation provided my party with nothing but A1 service. Trips was very informational about our flight considering we flew in from different states, he was very punctual and professional. Let your phone calls end here you won't regret it. I would highly recommend."
– Debbie H
"We used Trips and TLC Transportation to take a group of New Villagers to Market Square for dinner and then to a Lady Vols game. He was prompt and helpful and the best part is we were dropped off and picked up right at the square and in front of Thompson Boling Arena. No parking or walking. Consider using him for any events you have with friends, family, or neighbors for all your transportation needs."
– Marsha P.
"Try their door to door service to the airport (no need to lift a single suitcase)! On time, courteous and great follow through from start to finish."
– Roberta S.
"I highly recommend Trips Dawson and his transportation company. I have used this service a number of times for both me and visitors. Very convenient, safe and very reasonably priced. Thank you Trips for providing this service to our community."
– Glennie B.
"We have used Trips several times – for outings to the Tennessee Theater, Vols baseball games and group dinners at restaurants in the area where we didn't want to drive or be concerned about having "too" good a time and have to drive ourselves back home. Trips and his team have always provided exceptional service. Highly recommended."
– Curt A.
"Another great Wine Down Wednesday with TLC. This was our second adventure with Trips on WDW. We learned a lot about wine, had a wine tasting and a great lunch. It's a great way to spend a Wednesday afternoon and you don't have to worry about driving. Nice comfortable ride in a luxury Mercedes."
– Don & Pam C.
Offering a wide selection of luxury vehicles
Tennessee Luxury Coaches adds elegance to your Special Occasion with our fleet of fabulous vehicles. Make a reservation today to schedule your Special date and vehicle(s).
View Our Collection